A letter from our Creative Director:
When Mark originally set up Plum Pudding Illustration Agency in 2006, he wanted to offer an agency whose primary focus was to support and nurture the artists it represented; something Plum Pudding Illustration quickly became known for amongst publishers and illustrators. It is an ethos we retain today, with many of our creatives having been with us from the start and having become like family.
As we've grown over the years, our global client base has rapidly expanded to encompass all forms of children's media and products and many of the clients and creatives we work with have come to refer to us as The Plum Agency. In rebranding as such we wanted to embrace not just the name but what has come with it: we're still known as an agency of nurture and support but also as one of the leading global agencies specialising in children's publishing and media; one that represents some of the most talented creatives in the world.

We've always made sure that the art comes first and we wanted to carry this strategy onto the new site. Clients looking to commission will find that access to the art is as immediate on the new site as it was on the previous; indeed, even more so, with downloadable artist portfolio pdfs, connections to the creatives' own social media and instant and direct contact with a chosen creative's specific agent.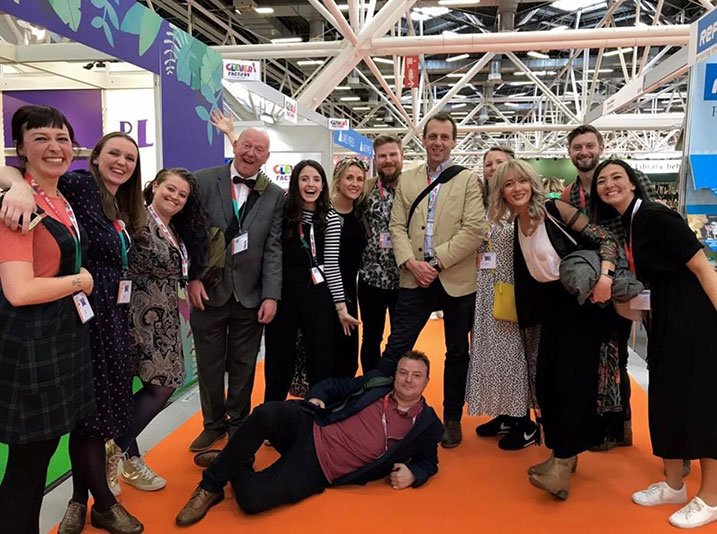 A rebrand and new website were on the cards prior to the pandemic but we made the decision to postpone until our team could be back together in the office. The nature of how we work both as a team, and with the creatives we represent, is with as much inclusivity as possible. It was important to Mark and I that the new website foremost served the needs of both our creatives and clients and many of them were consulted during the planning process.
We're aware that what we do speaks for itself, our rebrand simply embraces that.
Our agent team has recently expanded once again and there is much on the horizon for The Plum Agency following our rebrand and new website. I want to give a huge thank you to all of the incredibly talented illustrators and author-illustrators we represent, the wonderful clients we work with and to all of the team at Plum whose work towards the new website and rebrand has been nothing short of exceptional!

Hannah
Here's to 2023! It promises to be another exciting year ahead!