The Portsmouth Schools Book Award is an award organised by the Portsmouth School Library Service that inspires children to enjoy reading, teaches them how to have an open discussion with difference in opinions, and shows them that their voice matters by allowing them to vote for their favourite book (no teachers are allowed to vote, only the kids!).
The Year 1 category is for pupils aged 5-6 only, who are given 4 picture books to read, discuss, and vote on to see which one is the overall favourite and winner of the Picture Book Award each year- and this years' winner was our very own Plum Paula Bowles for her second author-illustrated picture book; Tiny Crab is a Tidy Crab! You can read more about the Portsmouth School Library Service and all they do here: Portsmouth School Library Service - Home.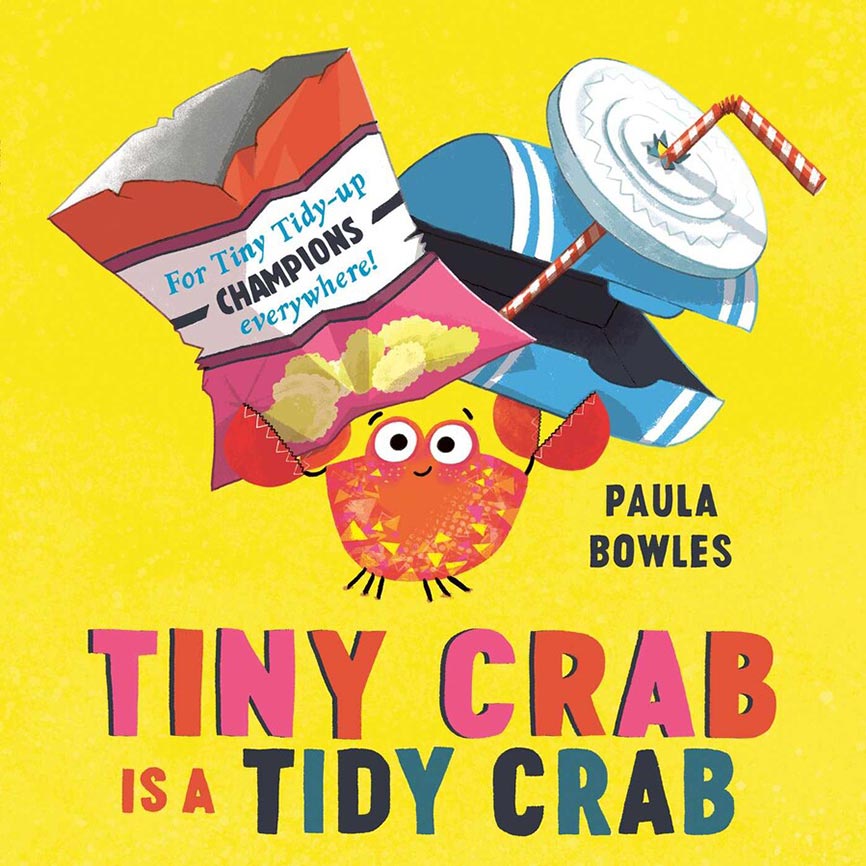 Paula recently went to 4 schools in the Portsmouth area to meet the children and read them her book, and she also answered some of their questions and signed some copies! She visited Southsea Infants, New Horizons, Corpus Christi, and Solent Infants, where the pupils and pupils from other visiting schools were eagerly waiting for the announcement of the Portsmouth Picture Book Award 2023 winner!
In each school the winner was revealed to the children and (once the cheering and applause has settled!) Paula was introduced to accept her award. The children listened while Paula read the story of Tiny Crab is a Tidy Crab, and then asked her lots of interesting questions about being an author and illustrator and all about her book. Paula then gave the children certificates for voting in the Awards and signed some copies of Tiny Crab is a Tidy Crab for the schools to take home!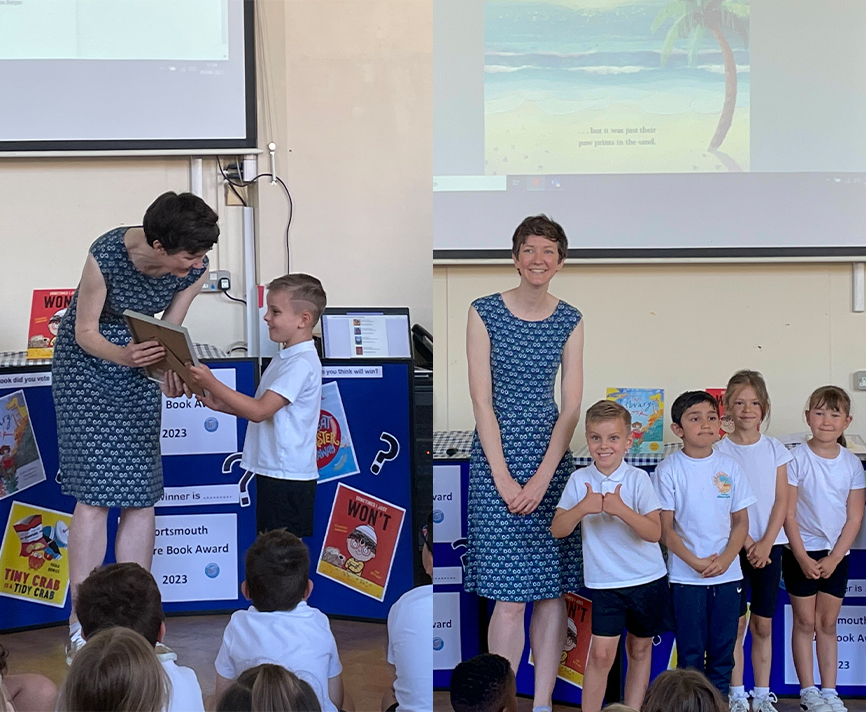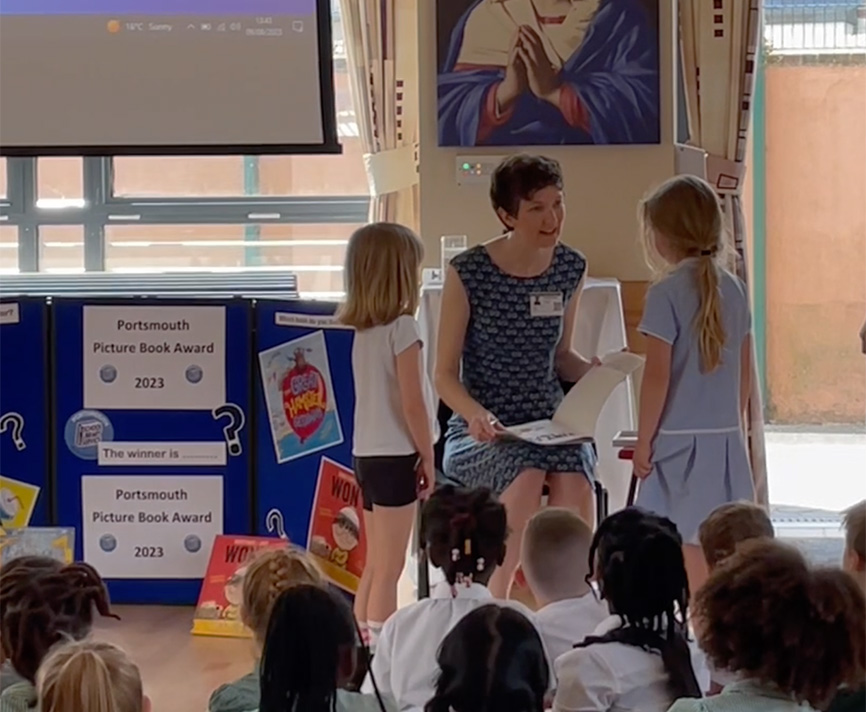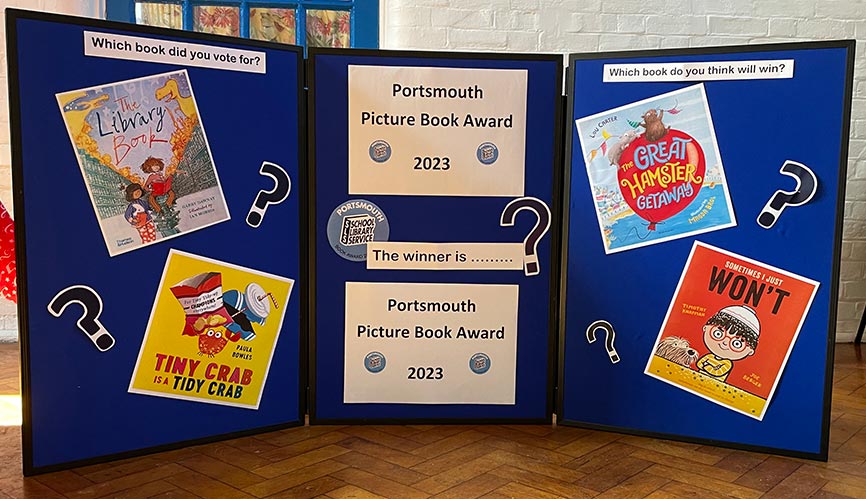 Written and illustrated by Paula and published by Simon and Schuster, Tiny Crab is a Tidy Crab tells the story of a crab who lives on a beautiful beach. But when he invites friends to come and enjoy his beautiful beach too, they leave all of their mess everywhere! Tiny Crab does his best to tidy up, but his friends come back again and make Tiny Crab's beautiful beach look like a rubbish tip! So it's down to Tidy Crab to make his friends see what they are doing is wrong, and to get them to keep the beach nice and tidy so everyone can enjoy it!
Paula had the idea for Tiny Crab when she was on the beach one day and very saddened by all of the rubbish left behind, and so wrote this fun, colourful book with a heartfelt message that really resonated with the children across Portsmouth schools, with Portsmouth itself being a seaside city.
Over 2000 children in Year 1 classes across the city of Portsmouth read and discussed 4 picture books before voting for their favourite, and Paula's Tiny Crab is a Tidy Crab was the winner!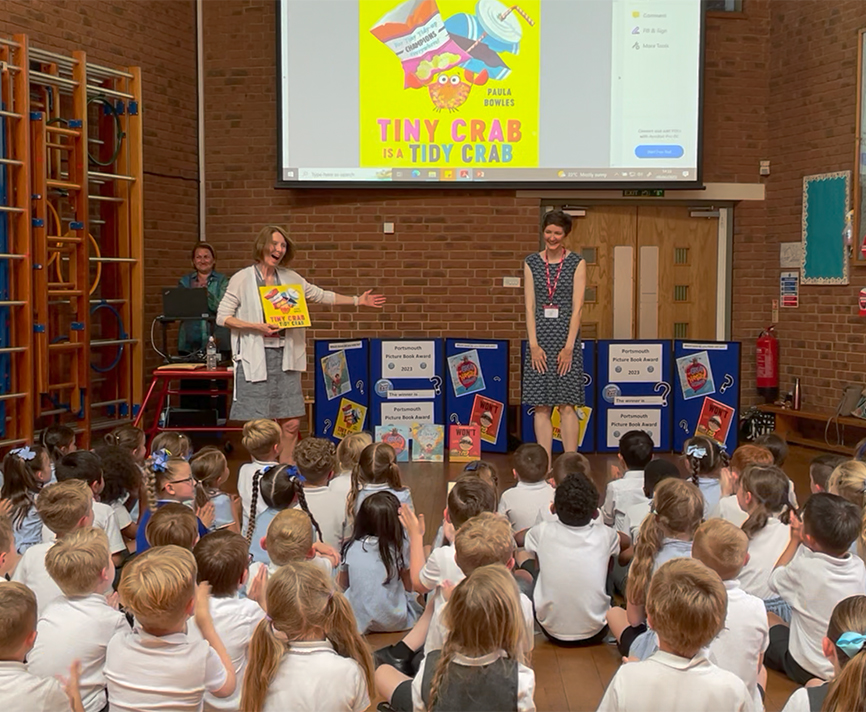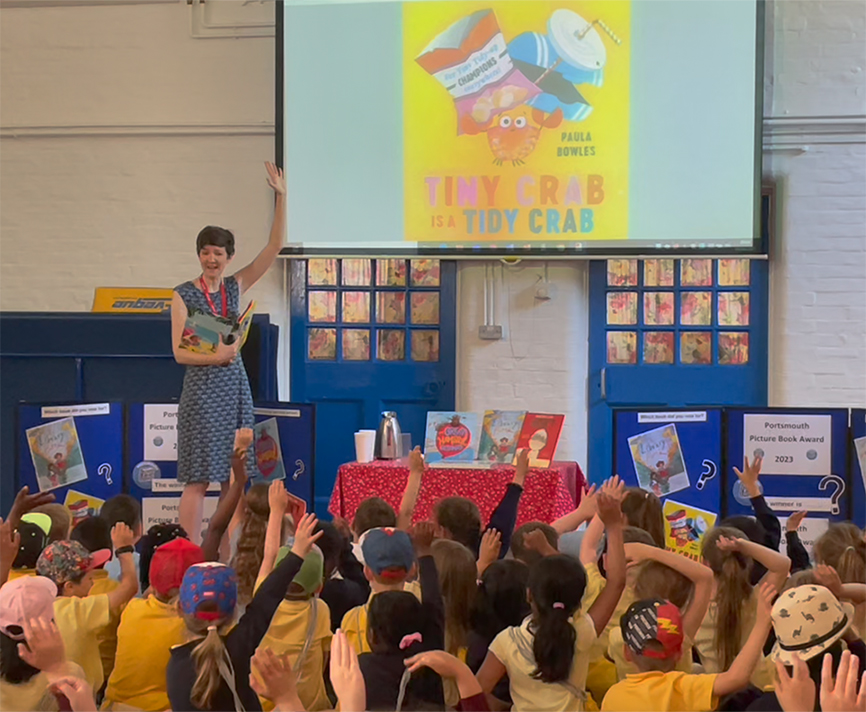 Many thanks to the Portsmouth School Library Service for organising such a fantastic day to celebrate Paula's win, and thank you to all of the fantastic children across Portsmouth who voted for Paula and Tiny Crab!
Pick up a copy of Paula Bowles' Tiny Crab is a Tidy Crab today!
View portfolio