Organised by publishing house Oxford University Press, the Raise a Reader campervan will be visiting ten locations with lower levels of literacy from October 31st to November 11th with a range of reading resources, fun activities, and free books! The campervan will be visiting schools, bookshops, and public spaces up and down the country for a nationwide celebration of reading and all things books!
At each stop on the School Tour the OUP campervan will be joined by authors and illustrators to run workshops and storytelling sessions, inspiring children with the stories they've created.

First up on the tour is our very own Plum Paula Bowles, who illustrated the marvellous MARV series of fiction books. Written by Alex Falase-Koya, this middle fiction series focuses on Marv, an ordinary boy who find a mysterious superhero costume in his grandfather's attic and discovers he is next in a long line of superheroes!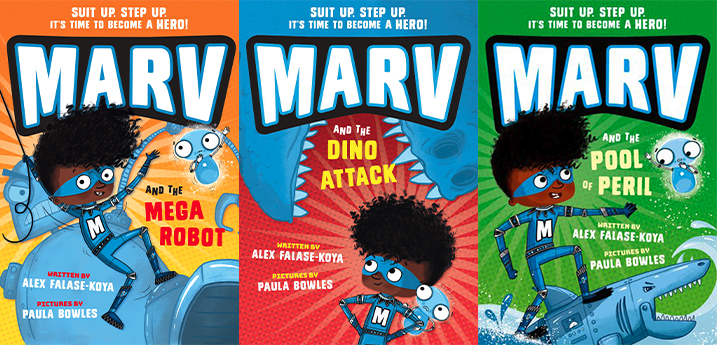 The adventures of Marv and his robot pal Pixel began earlier this year with the publications of Marv and the Mega Robot and Marv and the Dino Attack, followed by Marv and the Pool of Peril. There are 2 more exciting Marv books on the way- Marv and the Blizzard Zone and Marv and the Killer Plants- in 2023.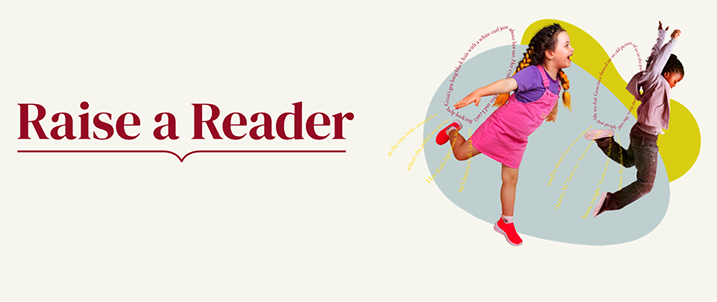 When talking about the Raise a Reader campaign on their website, OUP said the following:
"Raise a Reader is a three-year national campaign to help provide children and young people with the tools and opportunities to become lifelong readers in the wake of the pandemic.
Informed by recent parent and educator research into the barriers to reading for pleasure post-pandemic, and building upon Oxford University Press' long-term expertise and commitment to reading and children's language, Raise a Reader aims to help as many children as possible become lifelong readers in the wake of the pandemic.
Over the three years, Raise a Reader will champion reading for pleasure and the transformative benefits this brings to a child's life via exciting partnerships and initiatives, bringing schools, booksellers, authors, local communities, parents, librarians, literacy partners and reading experts together."
To find out more about the Raise a Reader campaign, visit https://global.oup.com/education/content/raise-a-reader/?region=international, where you can read about the campaign's aims and download content such as reports and guidance on reading for parents and teachers.
Well done to Paula, Alex, and everyone involved with OUP's Raise A Reader campaign!
View portfolio