Joseph has been a member of The Plum Agency since 2020, and his bright, quirky illustration style brings characters and stories to life, injecting them with an electric energy that takes the reader on an exciting visual journey right alongside a literary journey.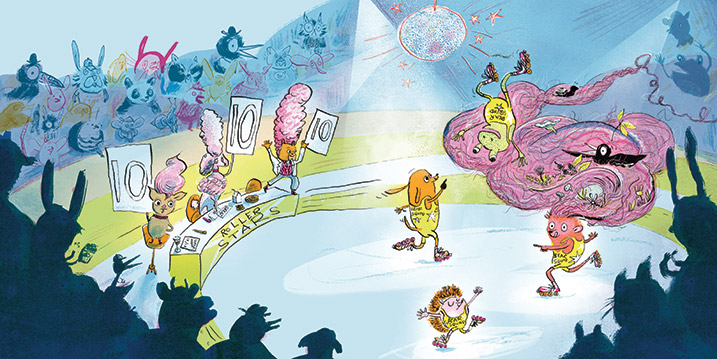 Pierre's New Hair is Joseph's first written and illustrated picture book about the fabulous bear Pierre, who loves hair! From beehives to buzzcuts, to mullets and mowhawks! His favourite roller skating team, The Poodle Squad have the best hair around! Pierre and his friends decide to enter a roller skating competition to impress The Poodle Squad and put in hours of practice, training, hair styling and costume planning. What will happen though when Pierre can't get the perfect quiff and is running late? Will he make it to the competition on time? And will he still have the confidence to skate with his friends?
This fun-filled picture book is full of bright and colourful illustrations, in a unique artistic style that will make Pierre's New Hair a book to remember!
The Klaus Flugge Prize was established in 2016, in honour of Klaus Flugge, the founder of publishing giant Anderson Press (named after Hans Christian Anderson!). The Prize was set up to celebrate Klaus, one of the most influential names in the world of children's books, and is awarded to the most promising and exciting newcomers to children's book illustrations each year.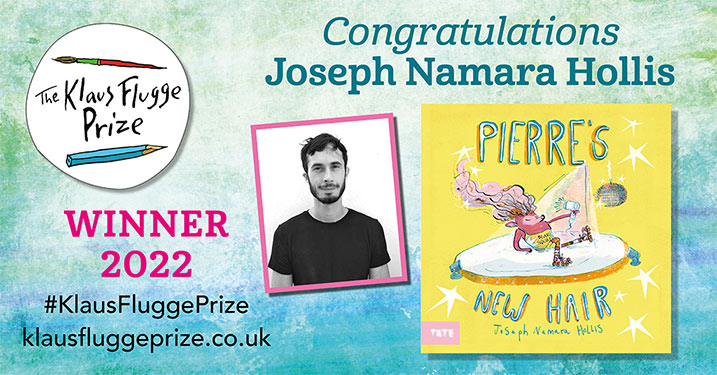 Commenting on Joseph's win for the Most Exciting Newcomer to Children's Picture Book Illustration, chair of the judges Julia Eccleshare said: "Once again, this year's shortlist was very strong and we will follow the careers of all the shortlisted illustrators with huge interest. Congratulations to Joseph for Pierre's New Hair which is original and a joy to look at. While very funny, it also slips in a message about valuing what's really important – friends, joy, art."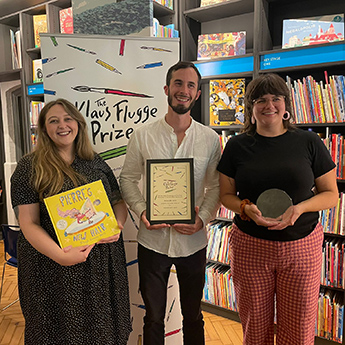 Congratulations, Joseph! 
View portfolio