The Bank of Dreams and Nightmares are a registered charity based in West Dorset, who work hard to deliver creative writing workshops for children from 7 to 18. Illustrators can visit school, either in person or via Zoom, and illustrate a story created there and then by the children. This child-led activity is a great way to ignite sparks of passion for creative writing and allows the children to work with illustrators as authors, seeing their story come to life right in front of them. It also gives children an insight into how illustrators work: the collaboration process between author and illustrator, and what unique techniques each illustrator uses.
Our Plum Tom Snape joined Marshwood school recently, where he illustrated the story Rusty and the Magic of the Banana Crystals. As the children made up their story, Tom brought the characters to life with his quirky style and fantastic composition skills. Here's what Tom had to say about the experience:
"Being invited to volunteer with the Bank of Dreams & Nightmares was a fantastic experience. Working with a practitioner in the classroom, the pupils wrote a story together, starting off with the hero, their greatest fear, adding in a nemesis and ending with a cliff hanger, and I was on Zoom trying to capture it all!"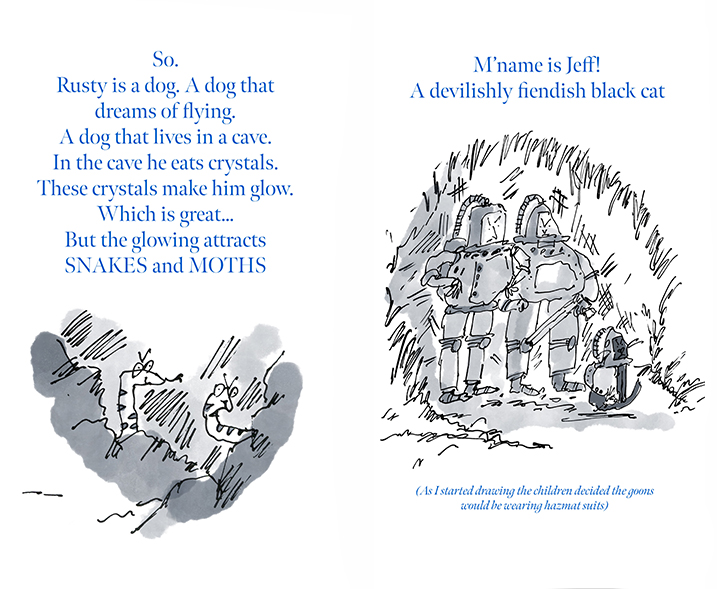 "The children came up with amazing ideas that grew and took shape, and it felt like the story could go anywhere. It was challenging to keep up with the story as they were creating it, but it's such a lot of fun and felt incredibly freeing, as you rush to finish the illustrations by the end of the session so they can be made into a book for the children to take away.".

On what The Bank of Dream and Nightmares achieves, Director Nick Goldsmith says "We are building a truly wonderful space in Bridport, Dorset, called The Bank of Dreams and Nightmares. Imagine a real bank except we deal in the currency of words and our vaults are filled with all kinds of dreams and nightmares; precious stories written by children. Anyone can open an account with us, and explore the Bank itself, but if you know where to look you will find a secret door that leads you to where the real magic happens. Hidden within the bank is the story writing workshop overseen by the mysterious Bank Manager who is never seen but likes to make themselves heard!"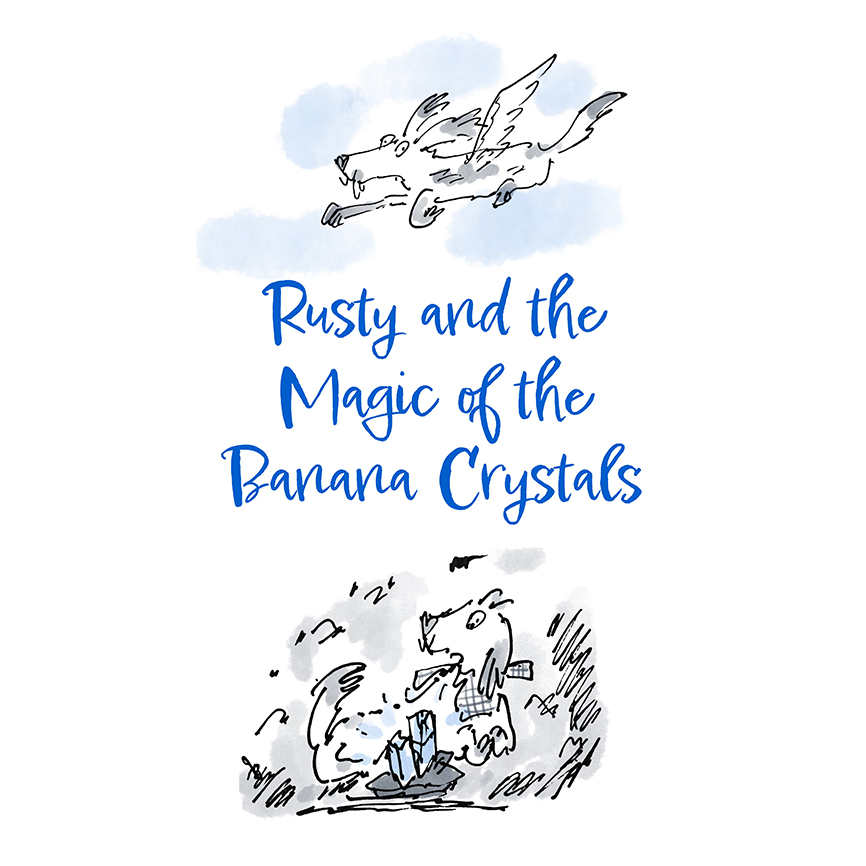 After the workshop the team at The Bank Of Dreams and Nightmares take the story made by the children and their illustrator, and turn it into a physical book so the children can see their creation come to life!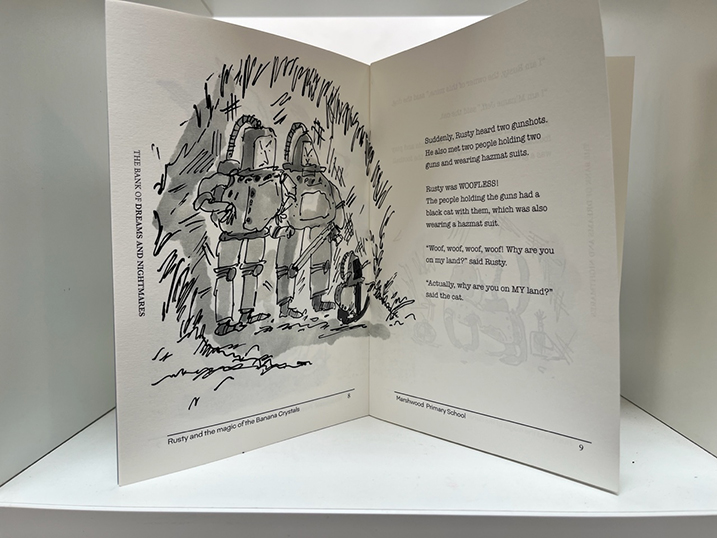 Many thanks to the wonderful folks at The Bank of Dreams and Nightmares!
View portfolio