Author Terrie Chilvers and our talented Plum Tim Budgen were joined by thier publishers Firefly Press and friends in the world of children's illustration at the Waterstones store on Kensington High Street to celebrate Michael the Amazing Mind-Reading Sausage Dog's debut to the literary world!
Terrie gave a lovely speech thanking all involved for bringing her beloved Michael to life, and treated us to a reading of the book before she and Tim signed some copies (complete with brilliant dog illustrations by Tim!).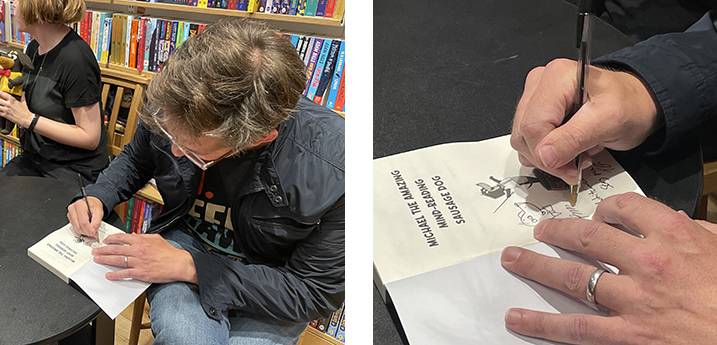 Michael the Amazing Mind-Reading Sausage dog is about sausage dog Michael who wants to from being an unknown pup to a Hollywoof sensation! Hoping his fellow inhabitants of Snuffles-by-Sea will recognise his amazing talent and with the help of his trusty sidekick, Stanley Big Dog, Michael starts his journey to su-paw-stardom in his debut chapter book!
Delicious cupcakes decorated with tiny sausage dogs on top were made to celebrate the book launch, and the talented Raggy Rat made a soft toy version of the main man (or man dog!) himself, complete with his wacky bow tie and golden vest! You can see more of Raggy Rat's work here.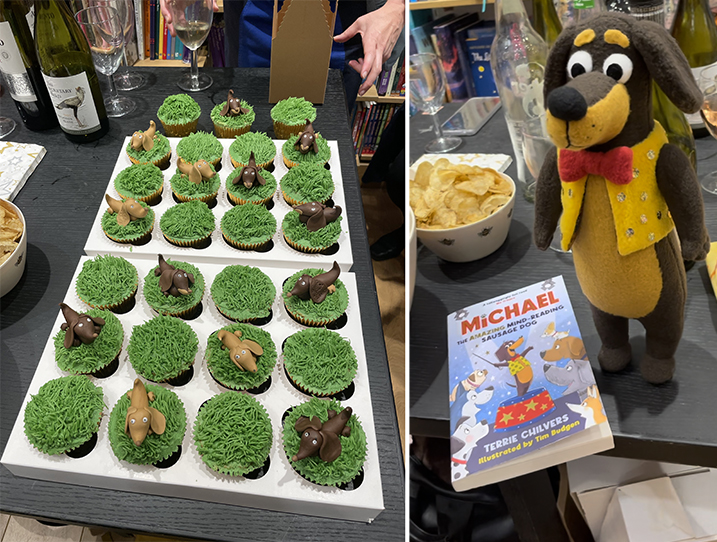 Lots of illustrators, authors, and publishers in the children's publishing industry (as well as ours and Tim's fellow Plum, the lovely Jen Jamieson!) came along to support Terrie, Tim, and the Michael team. We were all given our own very special 'Ticket to Hollywoof' badge by Terrie and a sausage dog cupcake to take home (modelled below by Jen!).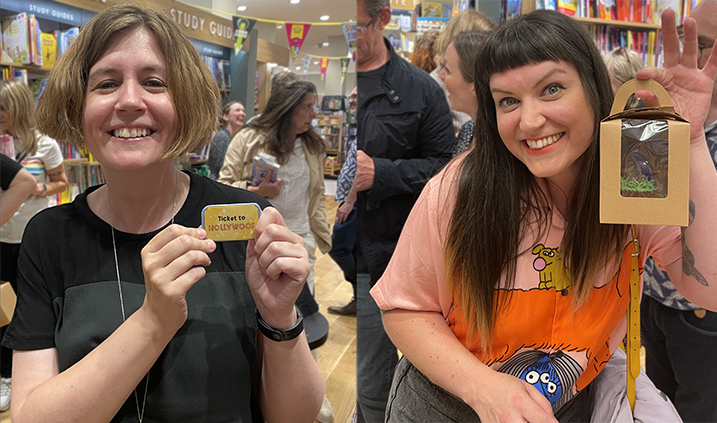 You can get your paws on a copy of Michael the Amazing Mind-Reading Sausage Dog here!
Many thanks to Waterstones, Firefly, Terrie, and Tim for such a paw-some evening! 
View portfolio