07 Sep 2021
Kate Pankhurst: From Fantastically Great Books to a Fantastically Great Musical!
Our talented Plum Kate Pankhurst is well-known for her inspirational book series 'Fantastically Great Women', that showcase different women throughout history and their great achievements. Now the first of these books, 'Fantastically Great Women Who Changed The World' is being turned into a musical!
Kate's Fantastically Great journey into the world of inspirational non-fiction started when she saw that there weren't many books out in the world telling the stories of famous and important women throughout history: so she decided to write and illustrate her own collection of stories telling the tales of these great women!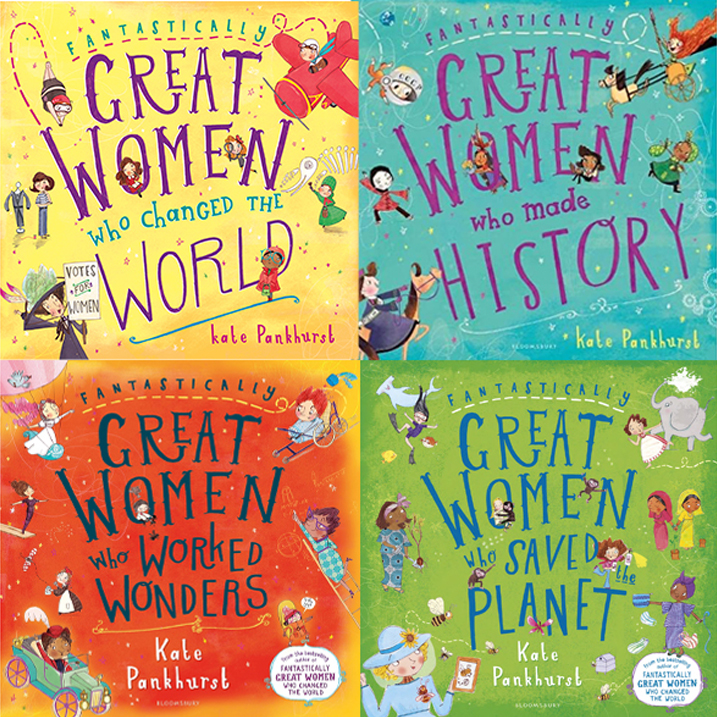 Fantastically Great Women who changed the world published in September 2016, and features 13 incredible women throughout history: Jane Austen, Gertrude Ederle, Coco Chanel, Frida Kahlo, Marie Curie, Mary Anning, Mary Seacole, Amelia Earhart, Agent Fifi, Sacagawea, Rosa Parks, Anne Frank, and of course Kate's ancestor Emmeline Pankhurst and her suffragettes.
With incredibly catchy songs written by the same team as the award-winning West End musical Six!, you'll be tapping your feet and cheering along as you're taken on a Fantastically Great adventure!
The book became a phenomenal success, with girls and boys everywhere finding inspiration from each women's amazing stories, and taught them about aspects of history they hadn't heard before. The book has sold over 150,000 copies, and is now being adapted into a kickass-pirational, fantastically great musical!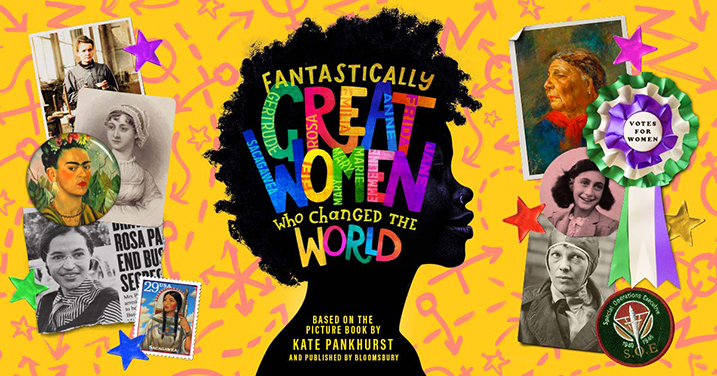 Produced by Kenny Wax Productions, the new musical will follow inquisitive pupil Jade as she finds a closed exhibit while on a school trip, the Gallery of Greatness, and is whisked off to a world where these great women from history tell her their incredible stories and give her advice and support for troubles in her own life. From scientists to scholars, from artists to secret agents, Jade learns all about the Fantastically Great Women throughout history and learns how to be a kickass-pirational woman herself!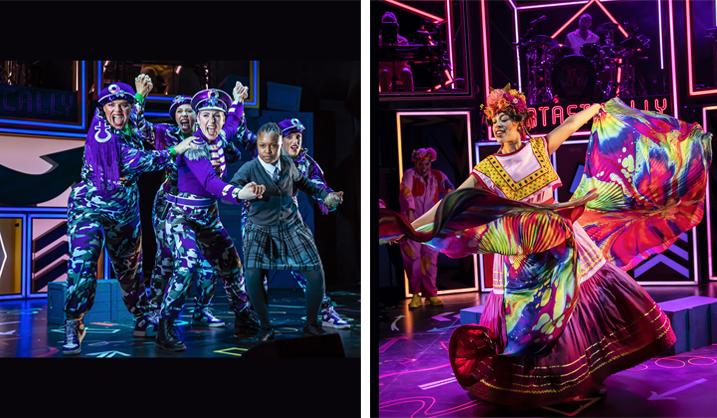 Fantastically Great Women Who Changed the World opens at MAST Mayflower Studios on November 6th!
View portfolio